We are solving the greatest challenges in venous access.
Access Vascular is developing a suite of venous access devices that use our novel, patented biomaterial which is designed to prevent the most common and costly complications in venous access. Our first product, FDA-cleared HydroPICC, has demonstrated a 30x reduction in thrombosis versus a standard polyurethane catheter.*
*Data on file at Access Vascular. Reduction of thrombosis accumulation was evaluated using in vitro and in vivo models.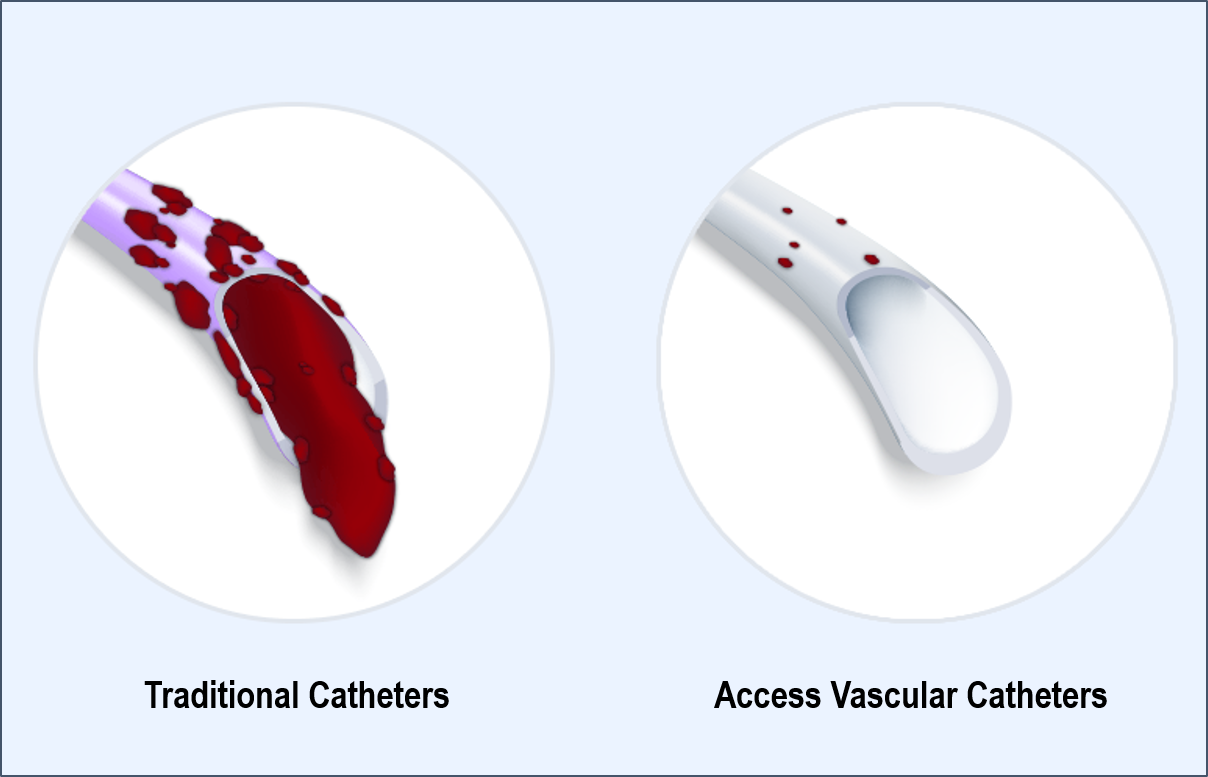 Our hydrogel biomaterial is designed to reduce thrombosis, a leading cause of multiple complications for indwelling catheters.
Could HydroPICC improve your patients' outcomes? Learn about adding HydroPICC to your practice.
PowerPICC and BioFlo are registered trademarks of Bard Access Systems and AngioDynamics, respectively.